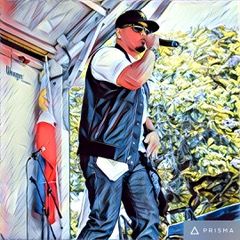 Mark Stewart Villamac Ho  aka BagYo is one of today's hottest Hip Hop artists to come out of the Philippines.  He originally hails from Metro Manila's Pasay City, but has spent most of his life growing up in Los Angeles California.  He fell in love with hip hop at an early age and is not only a Music Composer, but a Former fighter and now coach at Rialto's Warzone Boxing Club. He is also a Combat Veteran, having served in the United States Marines during Operation Iraqi Freedom and is a Cancer Survivor.   After returning from duty overseas, BagYo is prepared to be a representative for his people #PinoyLakas
Mark Stewart Villamac Ho  is also a HipHop music composer with multiple awards. He received numerous Philippines Children's Charities Incorporated yearly recipient / awardee for Charity work and Artistry 2014 - 2019, Spotlight Awards recipient in 2017 and 2018 and Gawad American Awards recipients in 2016 and 2018.
Get ready for the Storm Signal No.4 #BAGYO, hitting Bayan Promotions FB Live, KanTamBayan... Kantahan Tambayan kasama ang Bayan "HipHop Edition"
This Sunday June 14, 2020 7PM... tune in to Bayan Promotions Facebook Live.
CLICK BELOW TO BE REDIRECTED TO BAYAN PROMOTIONS FACEBOOK PAGE